Principle of Electrostatically Assisted Spraying VAR V1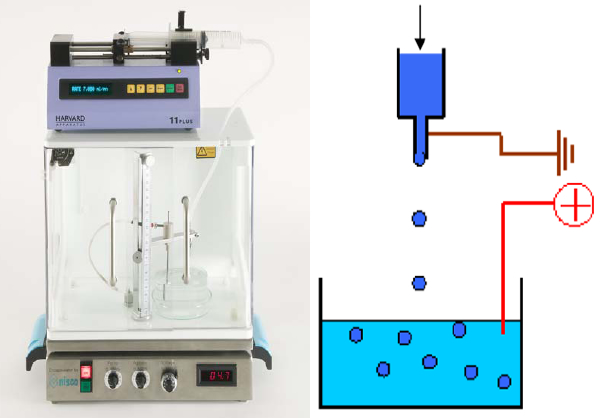 The method is based on using an electrostatic potential to pull droplets from a needle top into a gelling bath. A voltage is applied between the needle feeding the alginate solution and an electro conductive solution underneath.
The voltage forces the droplets to fall off the needle tip before it has grown to the point were it falls off due to its own weight. The beads are formed when droplets fall into the solution. The high voltage has been confirmed not to damage the encapsulated cells, proteins etc.

Please use the Info-Form to ask for the adequate encapsulation system for your specific applications.
Please note: You need Acrobat reader to display the following PDF - Files.