Aerodynamically Assisted Spraying - VARJ30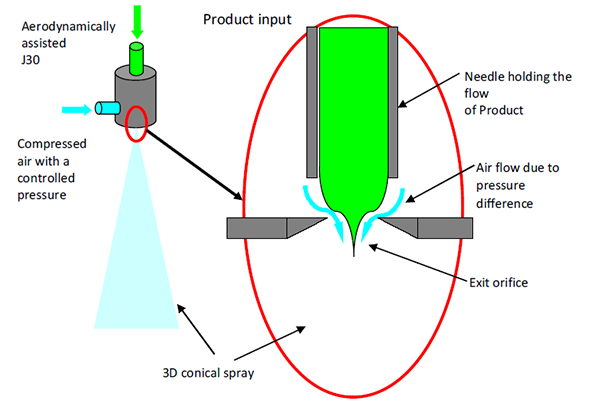 The AAJ (Aerodynamically Assisted Jetting) phenomenon takes place within a pressured chamber containing a needle accommodating the controlled flow of media.

The exit orifice is placed centrally and in line with the needle exits. The input of a controlled pressure into the chamber gives rise to a pressure gradient across the exit orifice and generates an aerodynamic flow field.

This developed flow field provides the driving mechanism for drawing out media emerging from the needle through the exit orifice.

Please use the Info-Form to ask for the adequate encapsulation system for your specific applications.
Please note: You need Acrobat reader to display the following PDF - Files.